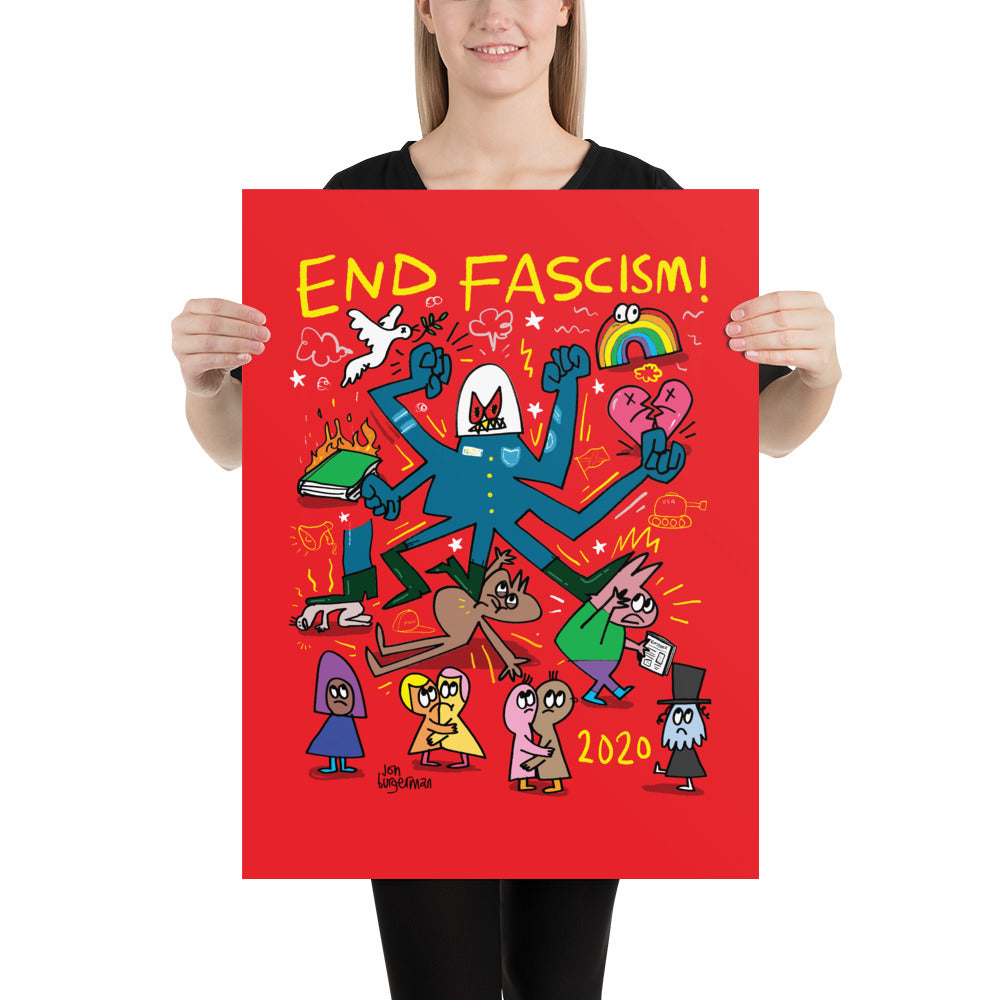 End Fascism poster
Regular price £24.00 Sale
This poster has a partly glossy, partly matte finish.
It's perfect for all people opposed to oppression and fear mongering and the militarization of decent society (amongst other things).

- 18 x24"
- Slightly glossy
- Fingerprint resistant

Profits derived from the sales of this print will be donated to anti racist charities.