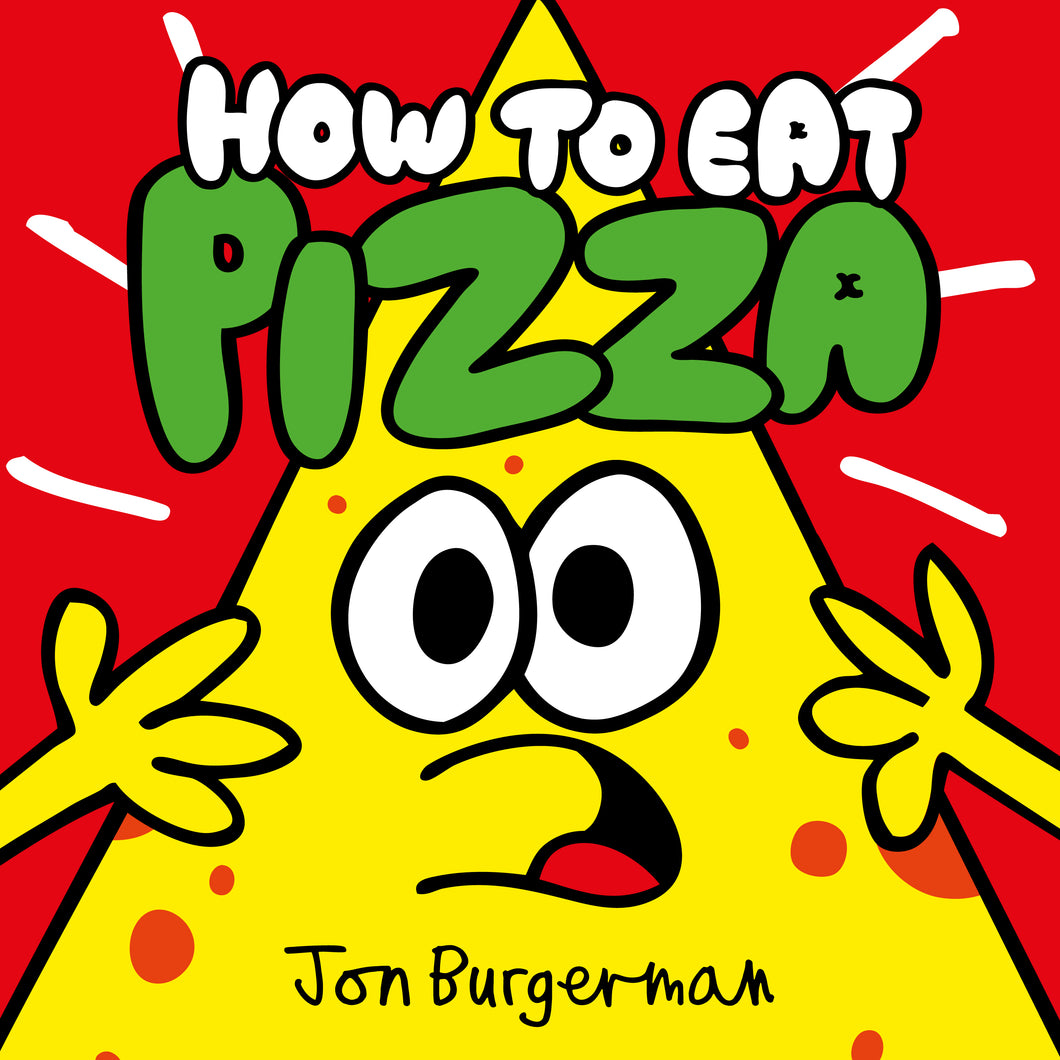 How to Eat Pizza Book
This hilarious interactive book introduces children to a host of talking food characters, including a pizza slice that most certainly does NOT want to be eaten! 
How do YOU eat pizza? What, you don't know? Oh, come on, it's really easy and this hilariously tasty book will show you how! Bright colours and lots of visual gags provide one hilarious introduction to a range of fantastic food - and will even encourage children to eat fruit and vegetables! 
Jon Burgerman's bright and bold illustration guarantees that his picture books will stand out from the crowd, online and on the shelf.
NB: External sites open in a new window